We offer Grooming at our Pet Spa
Thank you for choosing Doggin' Around for your grooming services. Our groomer is available on Tuesday and Thursdays beginning at 10 am. Please ask one of our staff to book your appointment.


Pricing depends on depending on coat condition/size of the dog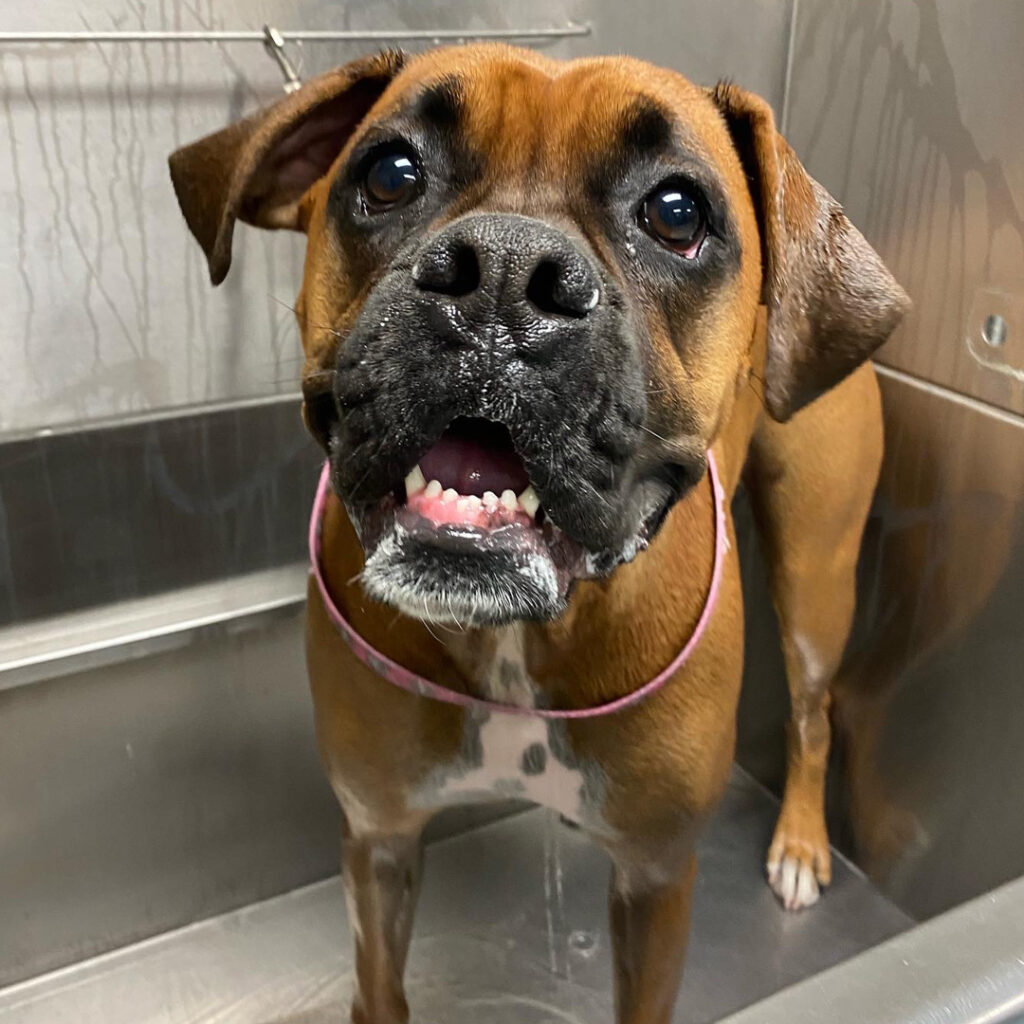 The Standard
Bath, Nails, Teeth, Ears $50 – $80 (Short Hair Breeds)
The Fluff and Trim
Bath + Face/Feet/Sani + Nails + Ears $55-$85
The Fluff and Cut
Bath + Coat Cut + Nails + Ears $60-$90
The Works
Bath, Coat Cut, Nails, Teeth, Ears $80-$100
Wash
A. Shampoo/Conditioner + Blow Dry $30 – $50 (Depending on Size)
B. Wash A + Nail Trim $38
C. Wash A + Ears + Teeth $46
D. Coat Care (Wash A + Deshed) $50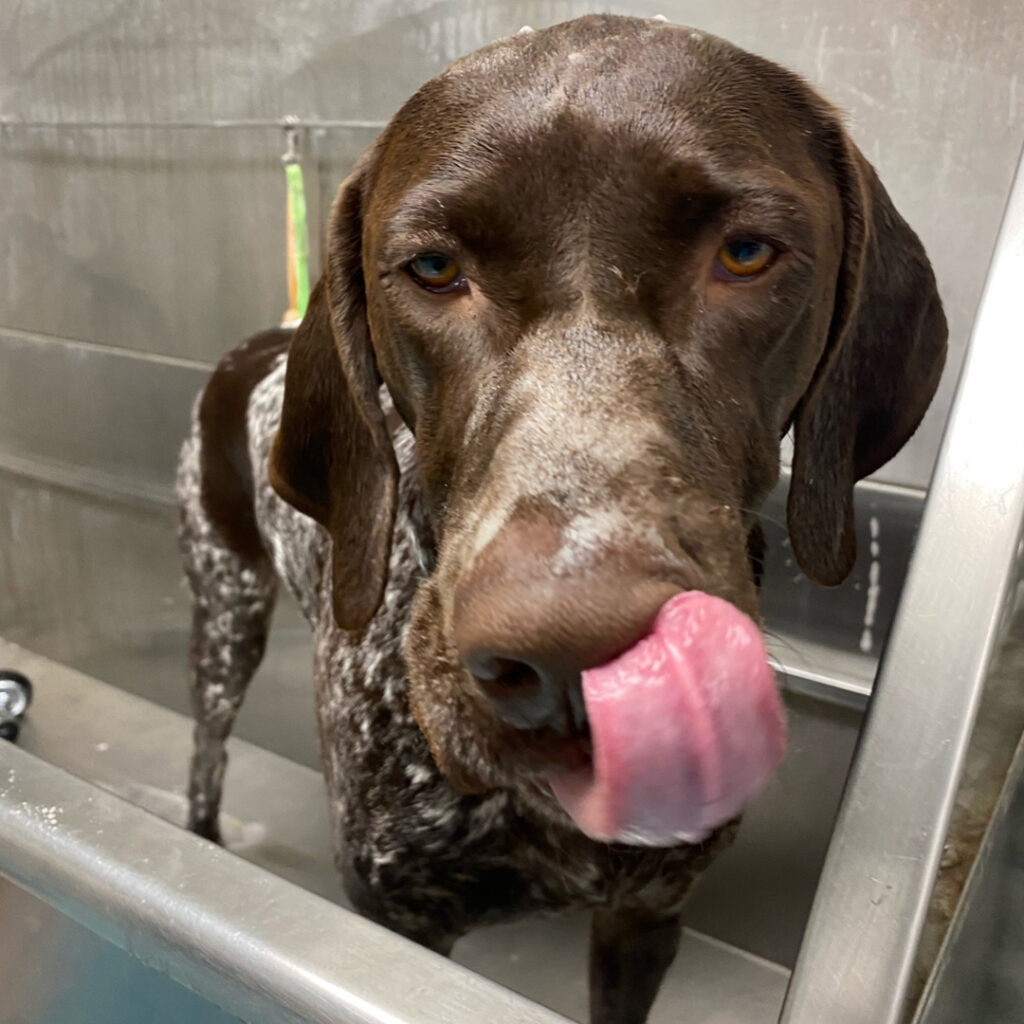 A La Carte

Nail Trim (Rounded with Dremel) $15

Nail Trim (Clippers) $12

Ear Cleaning $10

Teeth Brushing $10

Brush Out $10 (Per 10 Min)

Deshedding $20 (Shampoo + Brush Out)

Sani/Face/Feet Trim (No Bath) $35

Anal Gland Expression $12

Flea Dip (Add on Bath) $15

Nail Painting $10

Clay Mask
Requirements for All Pet Spa Dogs

Must provide proof of current vaccinations for:
DHPP/DAPP

Rabies

Bordetella (Every 6 Months)

Canine Influenza H3N2 and H3N

Please complete our Grooming Contract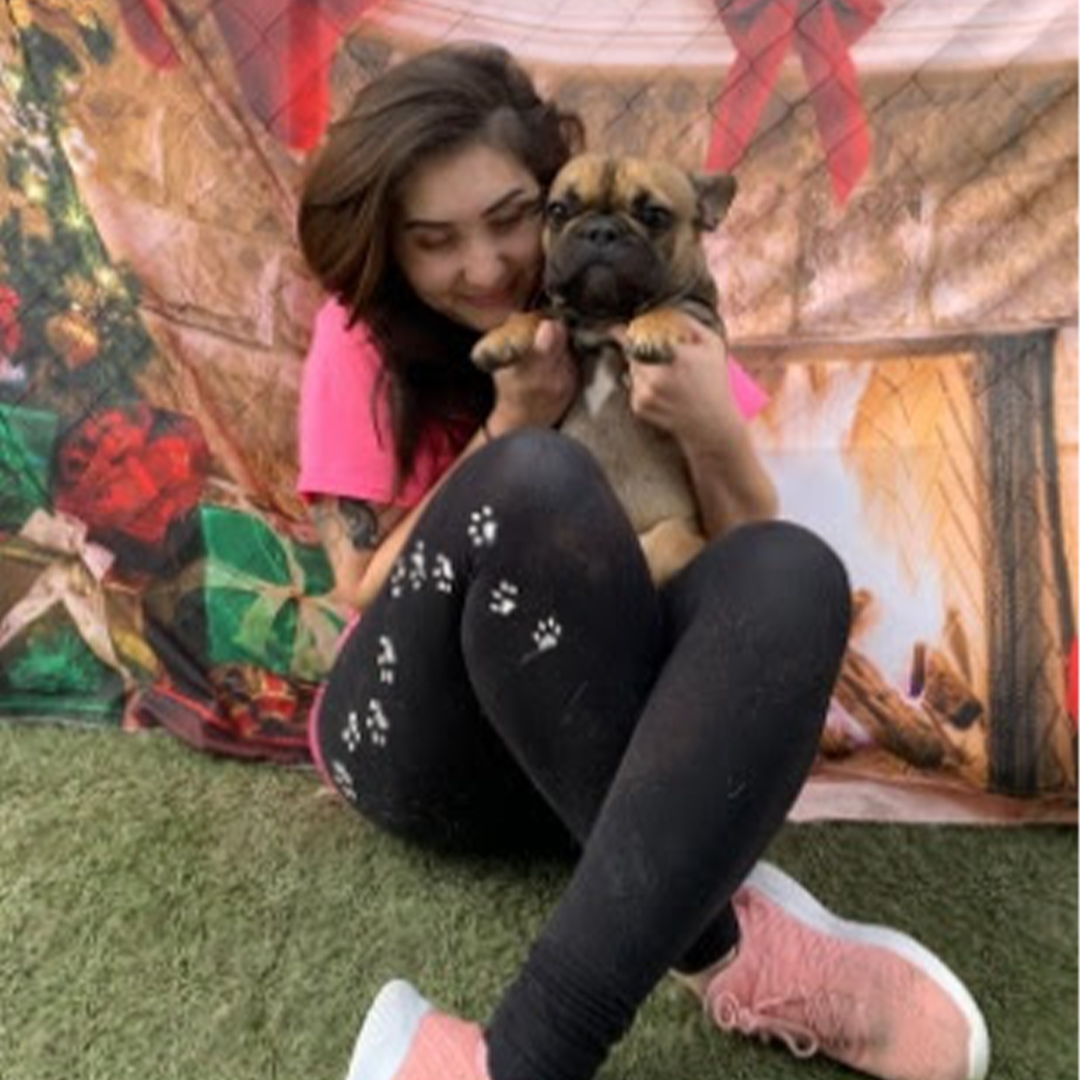 About Our Dog Groomer
Sierah is our dog groomer for the Doggin' Around family! We're excited that she is part of the crew. She grew up in Ventura, and since she was a kid, she knew she always wanted to work with dogs. She discovered grooming was a perfect fit and has been a groomer since 2018 after becoming certified at the Grooming Academy. She's continued working as a groomer, loves getting to know your pet, and believes your pup should be clean, cute, and comfortable!