We offer Grooming at our Pet Spa
Thank you for choosing Doggin' Around Daycare for your grooming services.
Our groomer is available on Tuesdays by appointment.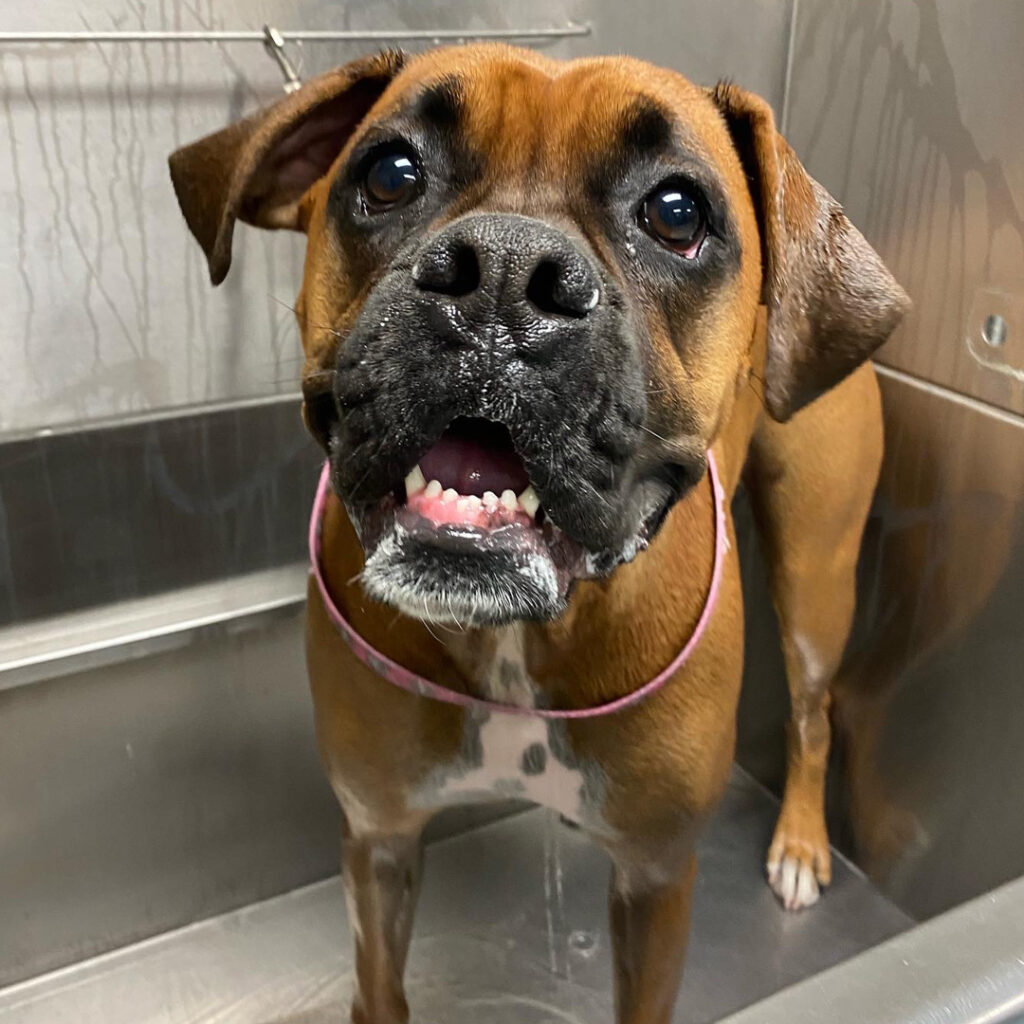 The Standard
Bath, Nails, Teeth, Ears $50 – $80 (Short Hair Breeds)
The Fluff and Trim
Bath + Face/Feet/Sani + Nails + Ears $55-$85
The Fluff and Cut
Bath + Coat Cut + Nails + Ears $60-$90
The Works
Bath, Coat Cut, Nails, Teeth, Ears, Anal Gland Expression $80-$100
Wash
A. Shampoo/Conditioner + Blow Dry $30 – $50 (Depending on Size)
B. Wash A + Nail Trim $38
C. Wash A + Ears + Teeth $46
D. Coat Care (Wash A + Deshed) $50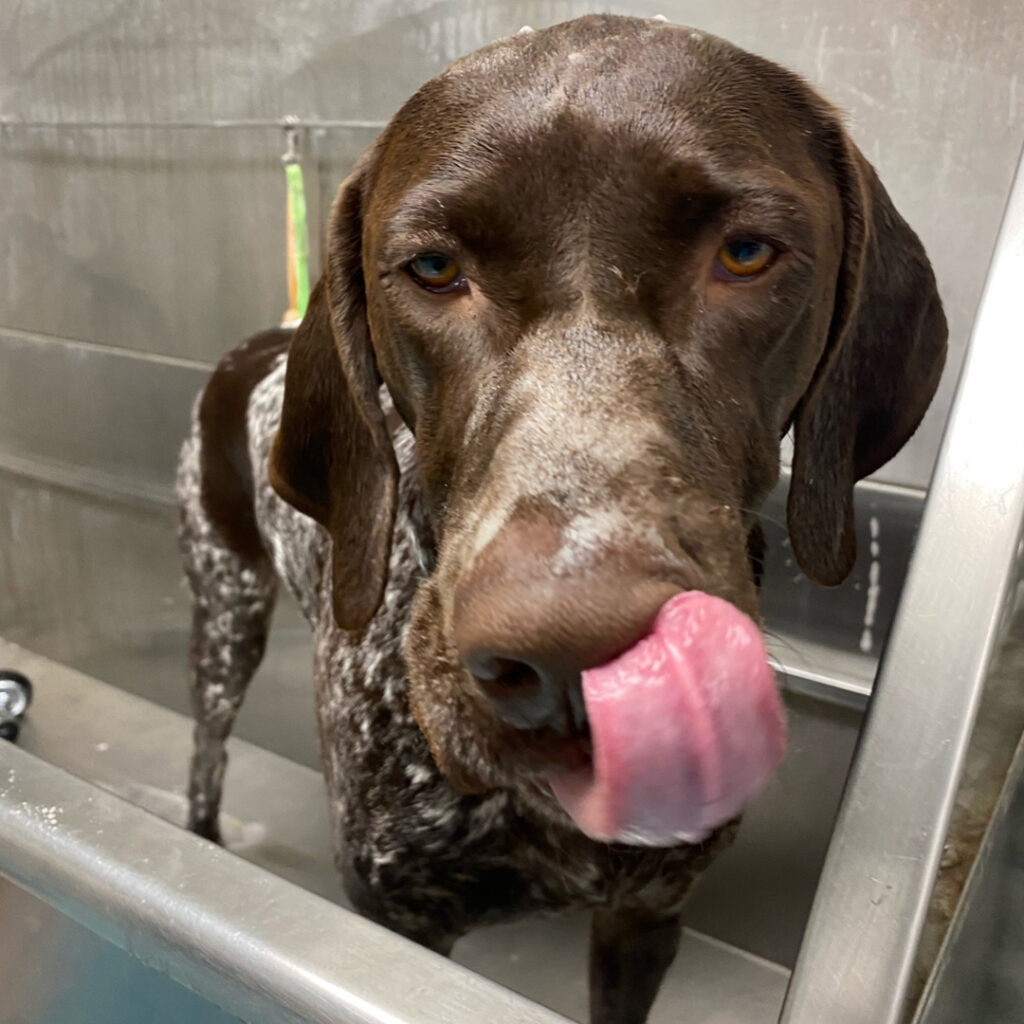 A La Carte

Nail Trim (Rounded with Dremel) $15

Nail Trim (Clippers) $12

Ear Cleaning $10

Teeth Brushing $10

Brush Out $10 (Per 10 Min)

Deshedding $20 (Shampoo + Brush Out)

Sani/Face/Feet Trim (No Bath) $35

Anal Gland Expression $12

Flea Dip (Add on Bath) $15

Nail Painting $10

Clay Mask
Requirements for All Pet Spa Dogs

Must provide proof of current vaccinations for: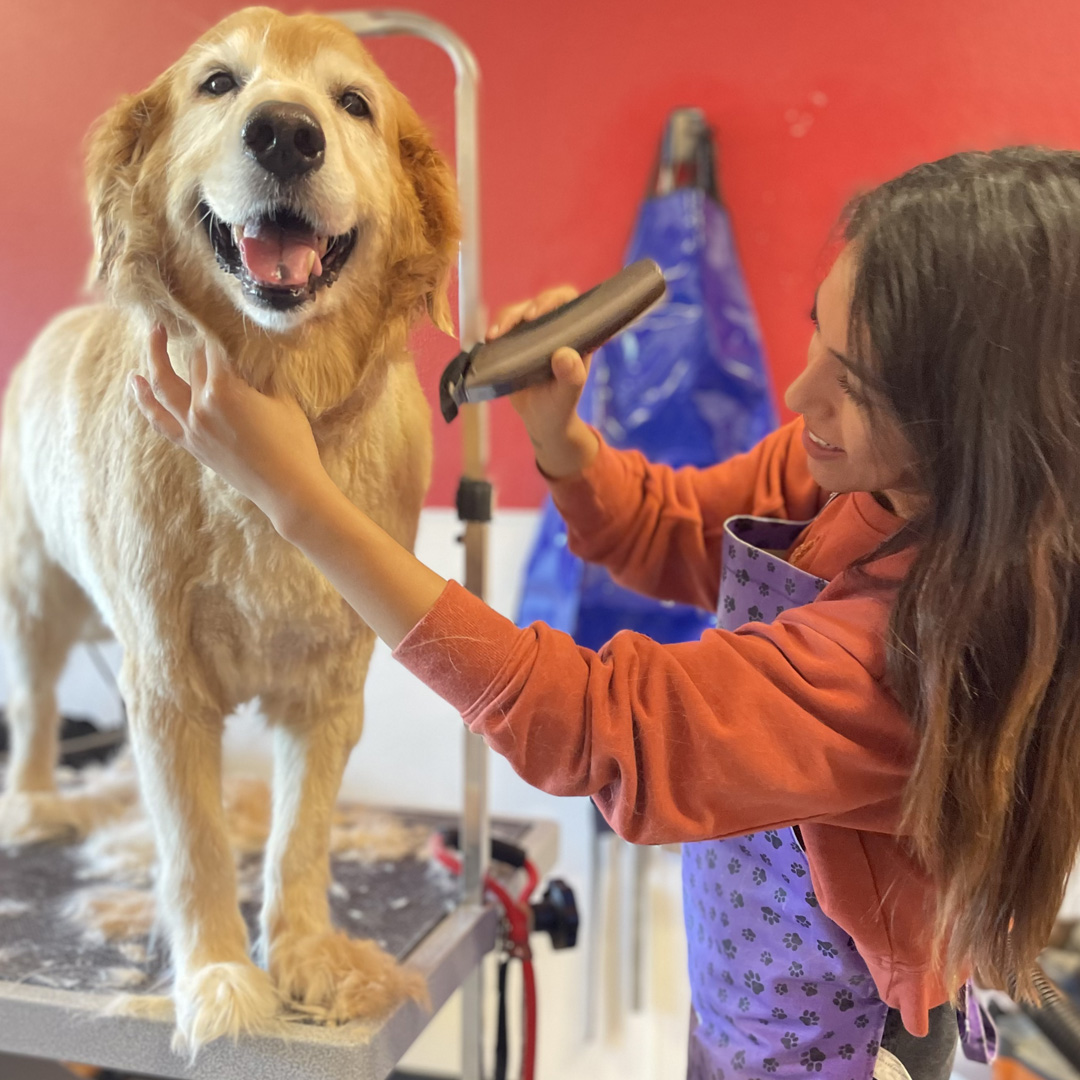 Meet Daisy Our Dog Groomer
Hi there, paw-parents!
My name is Daisey Hernandez, a Ventura county local groomer. After working a year in the veterinary medical field and an additional year in grooming school, my heart is set on grooming. It's my honor to work with all temperaments, sizes, and ages of dogs.
From experience, I can say dogs pick up on energy, and it's my duty to maintain a calm, assertive, peaceful, and loving energy so that your dog feels safe and comfortable during their spa day. My favorite part of my job is seeing the dogs' smiles and wagging tails after their groom is complete. Along with your excitement as you are so happy to see your fur baby smiles! I love my job, no doubt about it. I hope to see you and your fur baby soon!
Location
2954 Seaborg Ave.
Ventura CA 93003
(805) 223-3630
info@teamdoggin.com