Welcome to Ventura County's Premiere Dog Service Facility 10,000 sq. ft. of Fun for Your Dog!
We are a premiere 10,000 sq. ft. indoor – outdoor dog care facility serving Ventura County dog owners. Our services include day care, training, grooming, and retail. We are Ventura's one stop shop for all of your dog's needs!
We strive to be clean, caring, and accommodating to your busy schedule.
Our trained and courteous staff strive to meet your needs and those of your dog. Your dog's first visit with us is free (up to 4 hours). For the safety of all of our dog, we require all dogs to be current with all shots, be free of fleas, and to be spayed or neutered by 7 months of age. You are free to drop off or pick up your pet at any time during our business hours.
Our facility is cleaned and sanitized multiple times daily. Our special epoxy flooring was custom installed to minimize slipping and maximize cleanliness so we can ensure your dog's safety.
Each of our friendly team members is carefully chosen for their love of animals and passion for giving superior care for our dogs.
Our location serves both Ventura and North Oxnard. We are located close to the 101 Freeway at the Victoria exit and Johnson Dr exit.
We would love to give you a tour of our facility to see where your dogs play. We like to do this by appointment to plan accordingly with our pups. You can contact us by email or call us to set this up. We appreciate your willingness to work with us in making sure the pups feel safe when we have you walk through.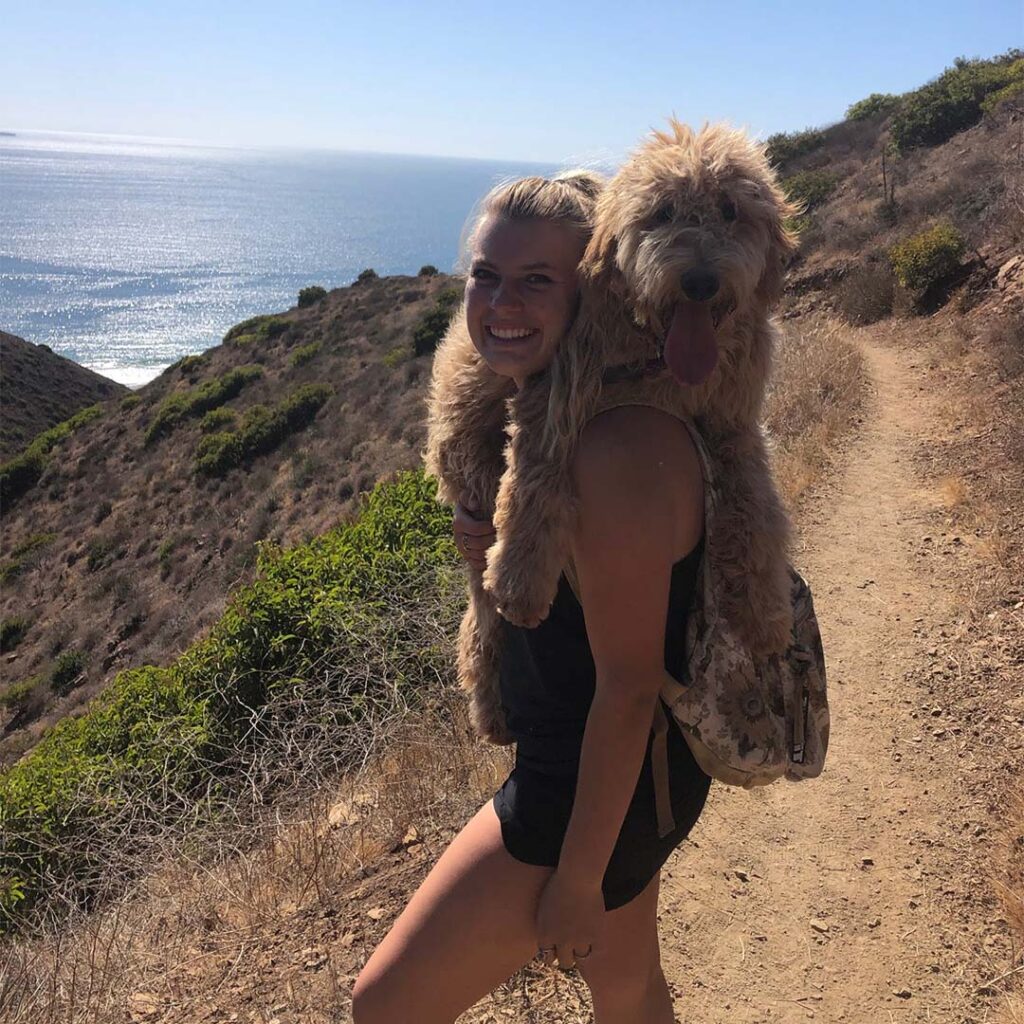 Casie Kruseman
Casie is an avid animal lover and has been one of our top employees since 2018. She continues to study dog behaviors with Dog Guru's training program. Even as a young child, Casie loved assisting her mom with their local cat boarding facility prepping for her managerial role at Doggin.
Location
2954 Seaborg Ave.
Ventura CA 93003
(805) 223-3630
info@teamdoggin.com