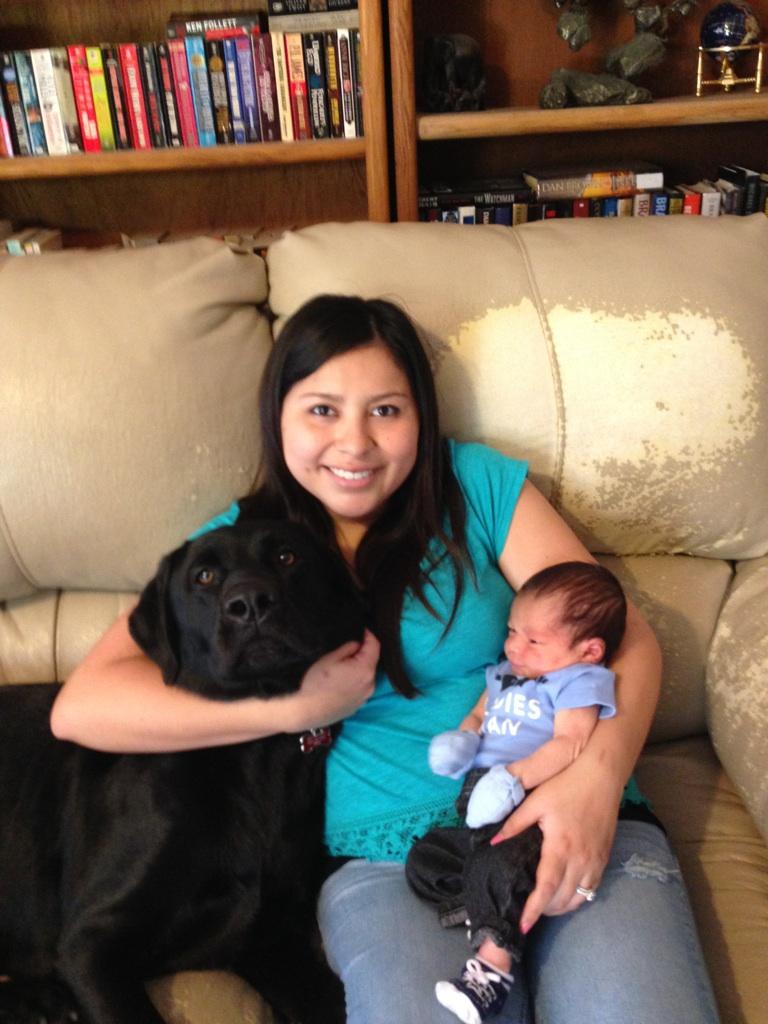 I got pregnant late 2013 and still continued to work at Doggin' Around because I still had a lot of energy and love what I do. When I was 29 weeks pregnant I started to go into pre term labor — and as many of you know that is way to early. I was put on immediate strict bed rest. This was very hard for me because I had planned on working until my last month of pregnancy. I missed Jennifer and all the other team members at Doggin' Around and especially all of my four legged friends.
I gave birth to my son on May 15 via c section. It is so nice to have him here with me, my husband and Buddy. Because of my c section and the fact that I work with all my loving and jumping and happy dogs I have to have a longer recovery time to make sure I am completely healthy before going back to see everyone. I should definitely be back by Monday July 21st. I can't wait to see all of my co workers again and be with all of our boarding and daycare friends. I miss you all so much!!!
p.s. Thank you to everyone who prayed for us to be able to keep little JD in until his due date. We are very thankful for a healthy and beautiful son.