Best Dog Boarding in Ventura County at our sister company Our Dog House!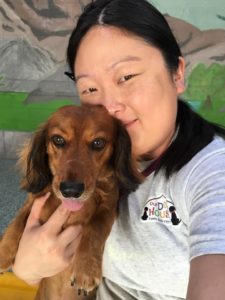 Enjoy your time away from your dog knowing he/she is safe and secure. Our new state of the art dog boarding facility is now located at our sister facility "Our Dog House" in Ventura.
At Our Dog House, they're always open for doggie sleepovers! You can leave your dog for one night or for up to several months and enjoy peace of mind while you're away. You can be sure your dog will be well cared for by our caring staff who will ensure the best care through a carefully planned daily schedule, plenty of fun playtime in our indoor play park, and cozy bedtime tuck-ins. We love spoiling your dog.
For more information contact Our Dog House at (805) 861-0012.
We've opened a Camarillo location for your boarding needs.
Our Dog House Camarillo will be opening on July 11. Schedule a tour of our new facility by calling us at (805) 603-9287. We are located at 294 S. Dawson Dr. in Camarillo.